Regular price
Sale price
Rs. 699.00
Unit price
per
Sale
Sold out
Description

WHY TO USE?

Skin is made up of elastin and collagen. With aging they become weak, and so does skin giving rise to loose skin and wrinkles.

Regular use of retinol right after 28 years stimulates the skin to keep making new elastin and collagen thus keeping the skin younger for long. 

 

HOW TO USE ?

Apply after face wash, only at night . Never in day time.

Don't use if pregnant, breastfeeding or planning to conceive.

 Immediately above it one can apply moisturiser.
Benefits

Ageing destroys skin elastin and collagen . With their break down. skin become loose and wrinkled. Peptides and retinol keep boosting skin to form new elastin and collagen. New collagen boost up keep skin young and wrinkle free.
View full details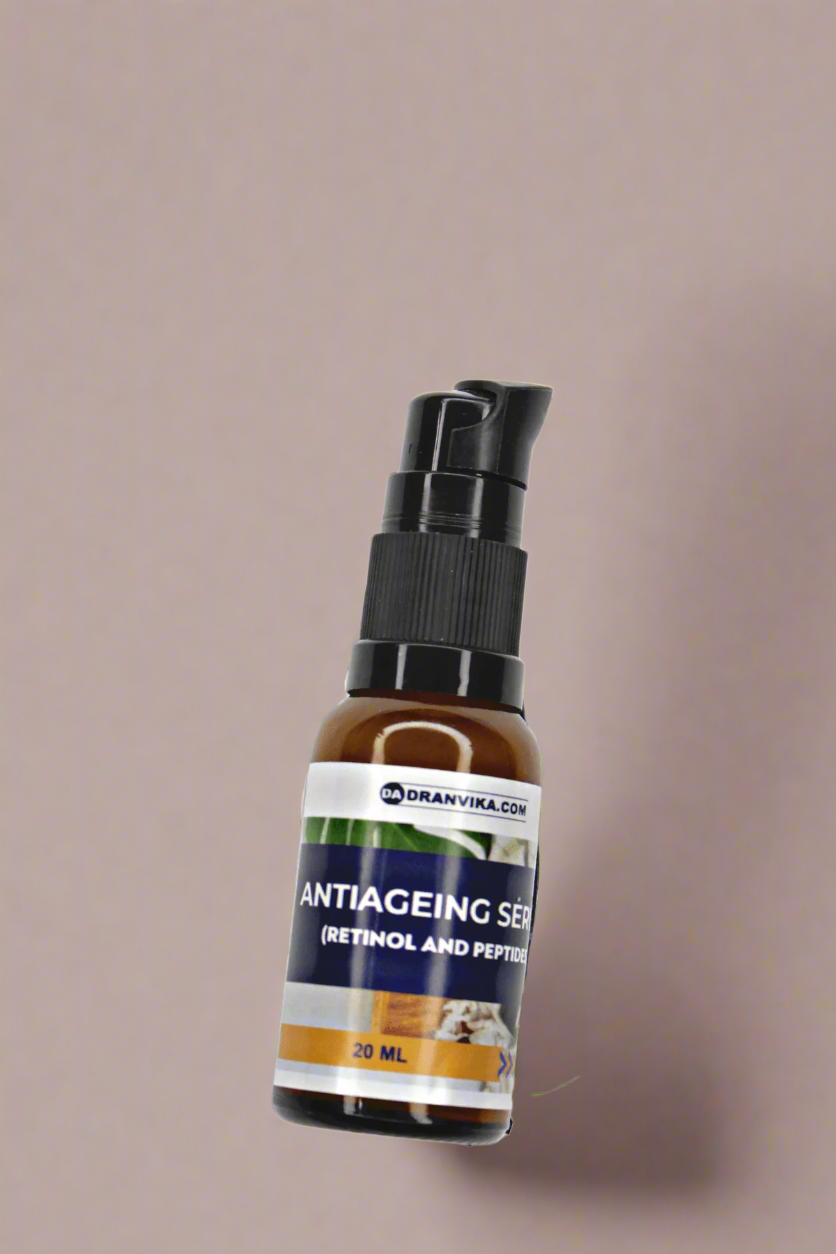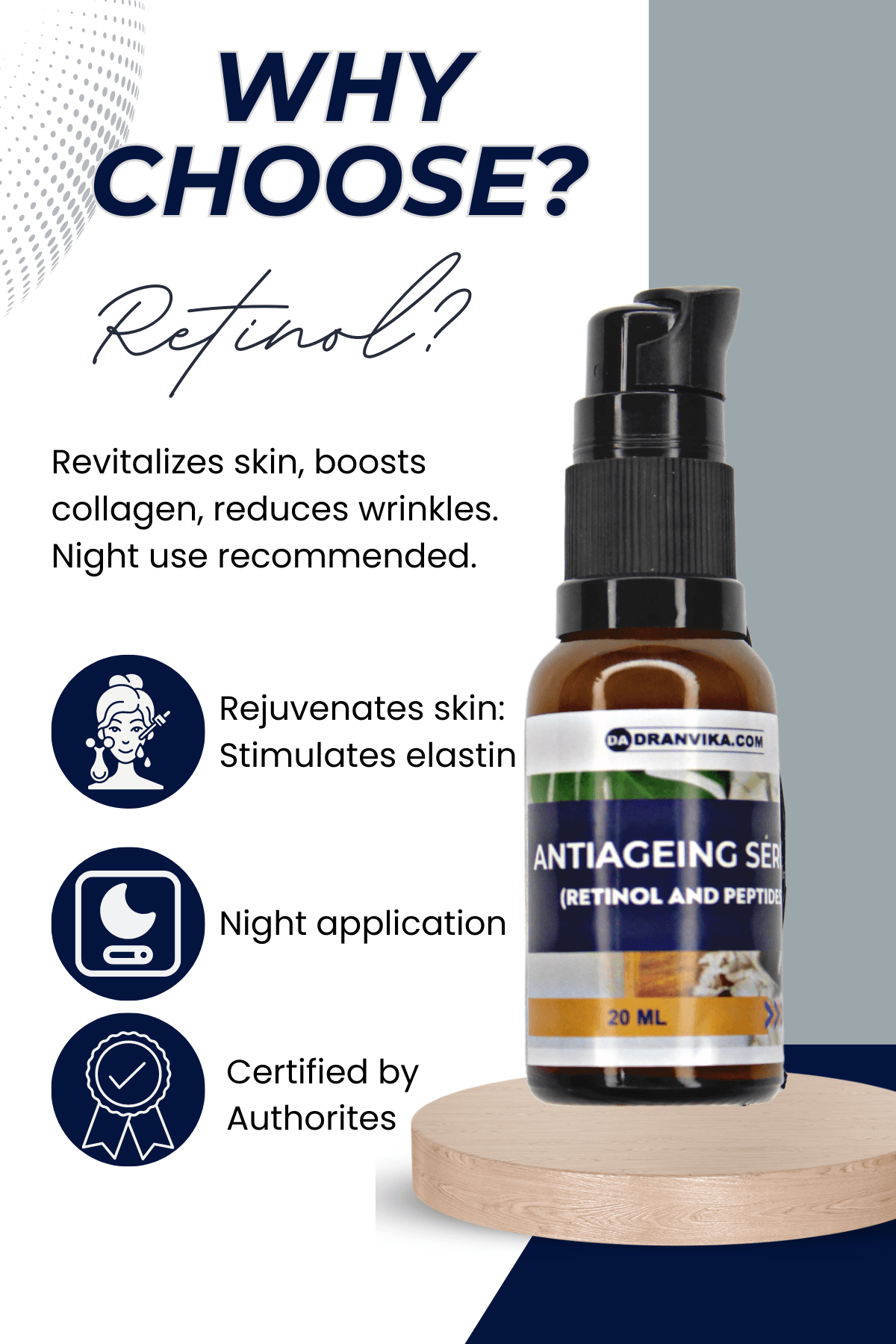 What Our Customers Say
Hear directly from our 1000+ customers
Retinol Anti-Ageing Serum for Radiant Skin Transformation
Discover Retinol Anti-Ageing Serum: Elevate skincare with Dr. Anvika's endorsed, scientifically backed formula. Tighten, brighten, and renew skin overnight. Nature and science unite for transformative results.
"Hair Rejuvenation Artist"
"DA Retinol Serum has restored my confidence in my skin. Thank you!"
"Skin Elixir Maestro"
"My friends are asking for my skincare secret, and it's all thanks to this serum."
"Beauty Artisan"
"This serum is a true investment in your skin's future. You won't regret it."
"Beauty Miracle Worker"
"I've received compliments on how youthful my skin looks. Thanks to this serum!"
"Hair Harmony Expert"
"I've recommended DA Retinol Serum to all my friends. It's that good!"