Regular price
Sale price
Rs. 499.00
Unit price
per
Sale
Sold out
Description

WHY TO USE ?

SLS ( Sodium laurate sulphate ) ; is foaming agent. It cleans the skin but at the same time robs the skin of its natural oils, thus leaving it dry and damaged.

Gentle cleansers like – Sodium coccyl isethionate is gentle cleanser, which cleanses without damaging the skin. It doesn't foam, yet cleans the skin

Experience the gentle care of our DA Face Wash, free from harmful SLS (Sodium Laureth Sulfate). While SLS may clean the skin, it strips away natural oils, leading to dryness and damage. Our formula, enriched with gentle cleansers like Sodium Cocoyl Isethionate, effectively cleanses without harming the skin. It doesn't foam, but rest assured, it cleanses thoroughly. Embrace a healthier skincare routine as our nourishing face wash keeps your skin naturally radiant and protected in the long run.

Benefits

SLS is a foaming agent present ion most face washes . It does clean the skin but at the cost of ripping it's natural oils leaving skin dry and damaged.
DA Face Wash has sodium coccyl esthionate , a coconut derivative , instead of SLS . It cleans the skin without damaging the skin's natural barrier .
View full details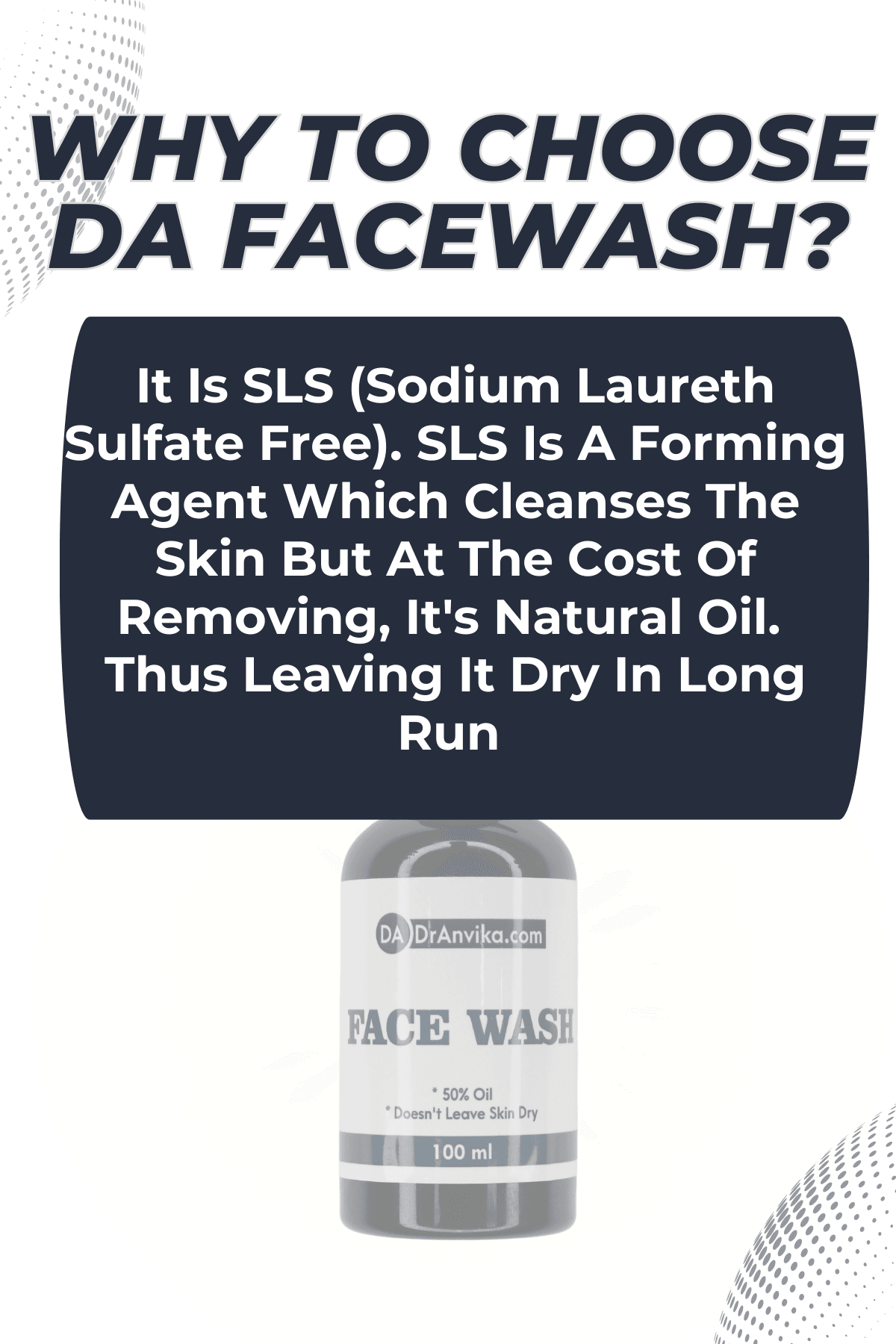 Gentle Nourishment Unveiled: Discover DA Face Wash
Say no to harsh cleansing. Experience the caring touch of DA Face Wash. Free from SLS, it delicately cleanses using Sodium Cocoyl Isethionate, preserving skin's oils and integrity for enduring radiance and protection
What Our Customers Say
Hear directly from our 1000+ customers