Regular price
Sale price
Rs. 699.00
Unit price
per
Sale
Sold out
Description

WHY TO USE ?

Hyaluronic acid is a natural ingredient of skin. 

When absorbed into skin through pores, it pulls thousand times it weight, water into skin and retains it there.

This hydrates the skin. Hydrated skin always glow.

Dehydrated skin would never glow . 

How To use salicylic acid serum on face?

Apply after face wash. Morning and evening over face and neck.

Immediately above it one can apply sunscreen, moisturiser or Vitamin C serum .
Benefits

Salicylic acid has three way action :
1. Gets into oil glands and controls excessive oil production.
2. Removes superficial dead skin , thus unclogs closed oil glands. Thereby, helps heal mild acne .
3. By removing superficial dead skin , brings skin clarity.

Niacinamide helps reduce red marks.

Pair it with
View full details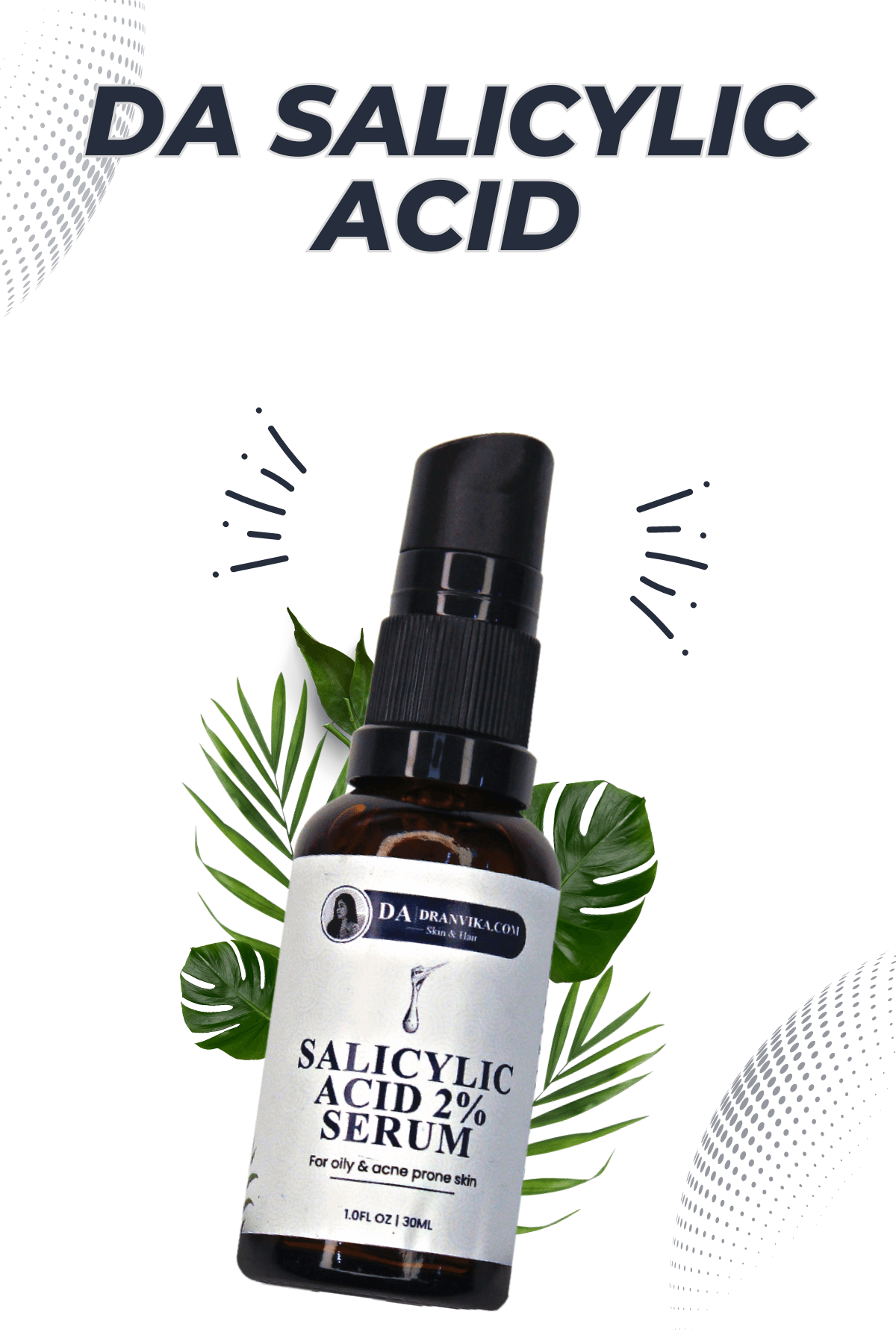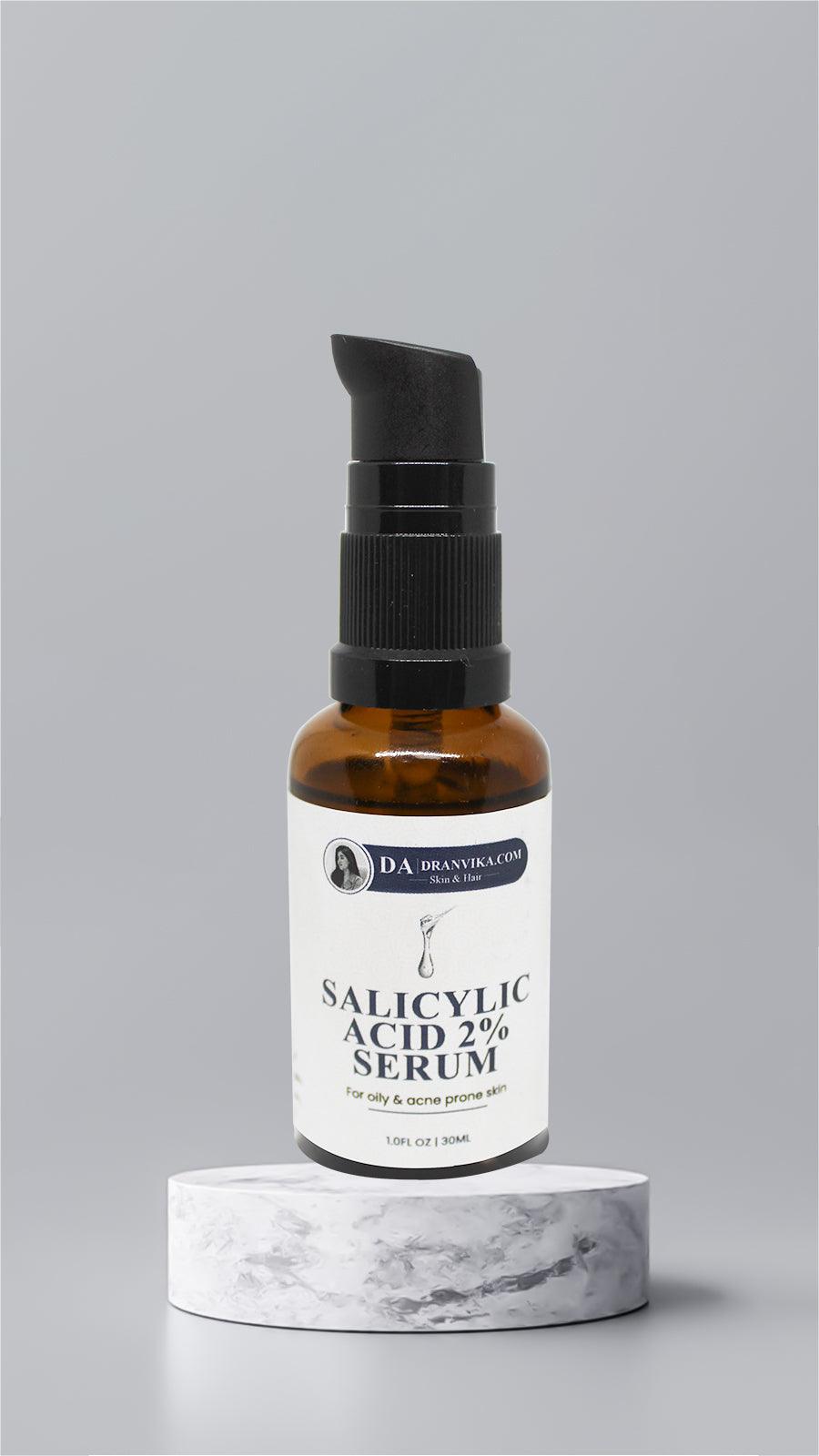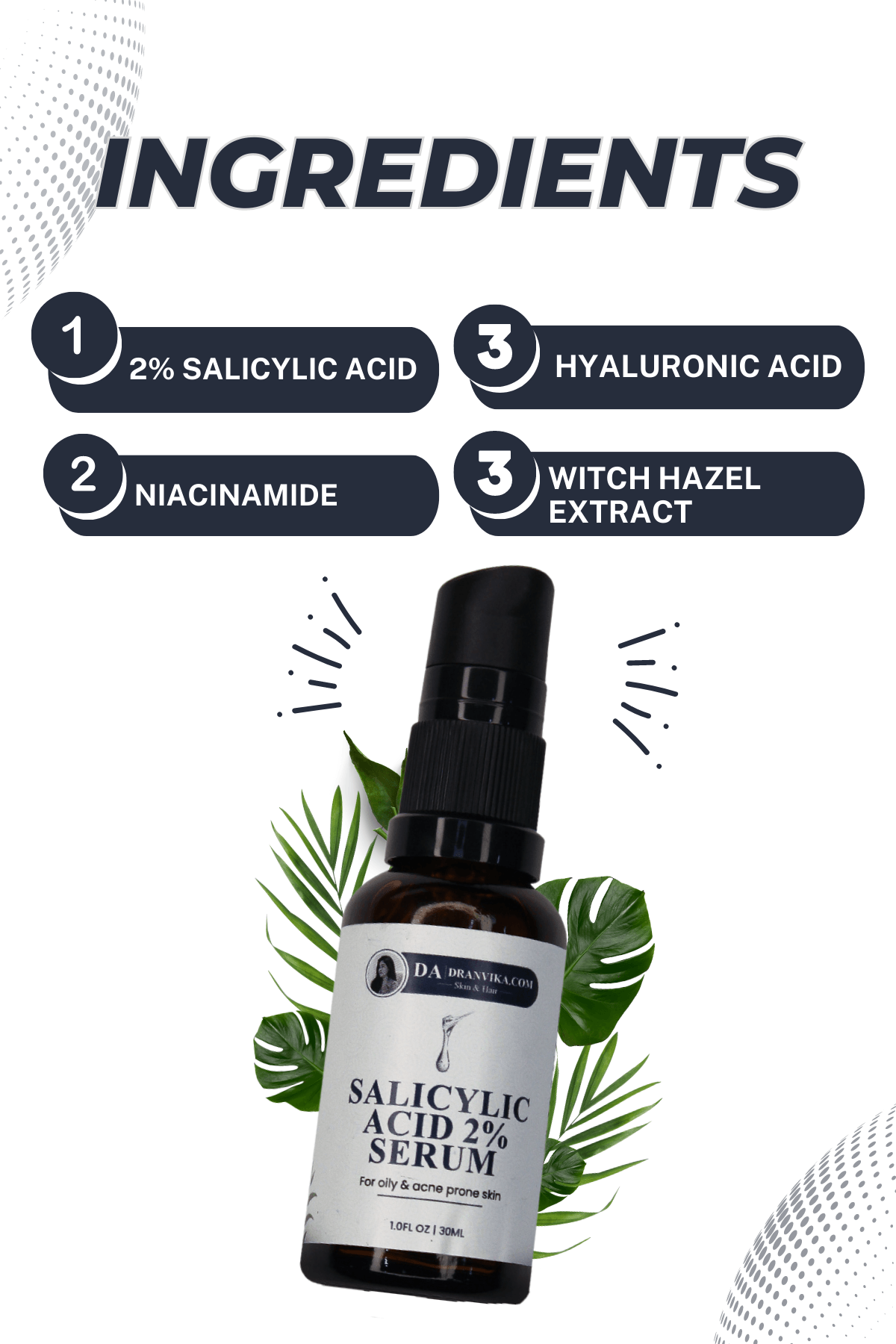 What Our Customers Say
Hear directly from our 1000+ customers
"Radiant Skin Maestro"
"I've tried many serums, but this one reigns supreme for oily skin and acne concerns."
"Tress Tamer"
"I can't praise this serum enough. It has saved my oily skin from relentless acne. A must-try!"
"Dermatology Virtuoso"
"I'm obsessed with this serum. It's transformed my skin, and my confidence is through the roof."
"Skin Whisperer"
"I recommend this serum to anyone with oily skin and acne issues. It's a game-changer."
"Glow Creator"
"This serum is like magic for my oily skin. It has banished my acne and given me a radiant complexion."